Workers perform better when they feel valued
Recognizing employees for a job well done is about more than just being a good boss: it's a smart business move. Study after study has shown that thanking your employees helps with motivation and retention, the things that save your company money and time in the long run. Thanking employees doesn't have to cost a lot of money and it doesn't take a lot of time, but creating a culture of employee appreciation can pay big dividends.
A TINYpulse survey of more than 200,000 employees across 500 organizations showed that only 21% of employees feel strongly valued at work. And that makes a difference to your bottom line: 55% of workers would leave their current jobs for a company that recognizes employee efforts and contributions, according to Globoforce.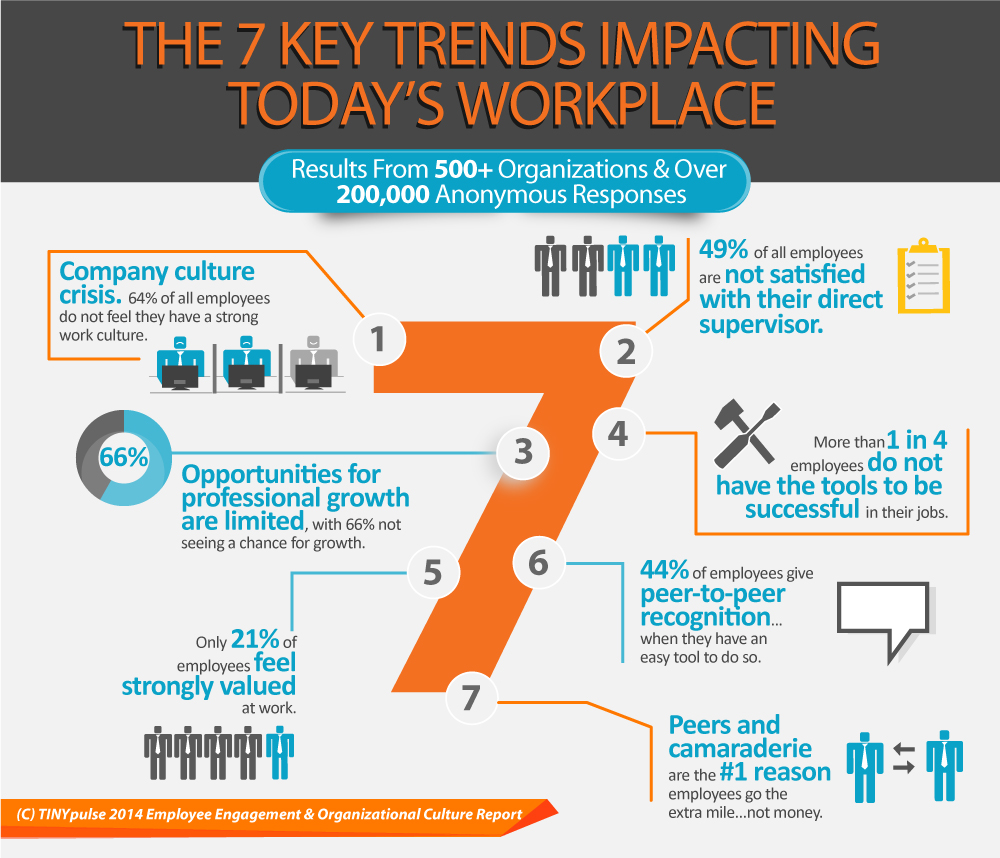 But before you start thinking about giving out fat bonuses or Starbucks gift cards to employees when they do good work, consider this: studies on the topic universally find that workers are far more motivated by a culture of thanks and recognition than they are by cash. It's something we know well at LeanBox, since many of our clients are providing fast, healthy and tasty lunch options in the office as a way to show their employees that they appreciate their hard work and dedication.
Ideas for ways to thank employees
So we've come up with some of our favorite ways to thank employees for a job well done. Consider incorporating a selection of these employee appreciation ideas that fit in with your company culture for a happier and more motivated workplace!
A thank you note
That's right, put pen to paper. Stock your desk with your signature stationery and spend a few minutes writing a thank you note instead of sending an email for a job well done. A handwritten note shows your employee you've taken time out of your routine to recognize them, while also providing them with a tangible motivator they can post on their cube wall or tuck into a drawer.
The chance for peer recognition
The TINYpulse survey showed that peers and camaraderie are the #1 reason employees go the extra mile – NOT money. Give your employees an easy way to recognize one another's accomplishments. Ideas include a rotating trophy to be passed from worker to worker or the chance to "report" a colleague's win to the company's management. Grasshopper's got a great format for this in the form of an "I Caught" card. For those with some cash to play with, Zappo's allows employees to give one another a $50 bonus on their next paycheck.
Ask employees what they want
Bringing in employees coffee as a gesture of thanks is all well and good – unless they're strictly tea drinkers. Take the time to have conversations with your workers about what they want so you understand what will mean most to them as a form of "thank you". Whether that's offering more workplace flexibility, the opportunity to take their dogs into work, or bagels every Friday morning, the answers may surprise you, and the questions themselves show you're listening.
Consider inexpensive team builders & traditions
Showing employees you appreciate them doesn't have to take lots of time or money. American Express OPEN has put together this great brainstorm of ideas for inexpensive employee appreciation tools and team builders. Or, consider starting up traditions like a Christmas gift swap, monthly potluck dinner or other community event where employees take a little bit of time from their day to appreciate one another and have fun.
Relay recognition up the chain of command
Used selectively, it makes sense to loop executives and upper management into the accomplishments of your employees. First, it helps them to identify any stars, but it also makes an impact on the employee being recognized. For them to realize their actions have rippled up the chain of command provides motivational dividends long into the future.
Give to charity
Many of your employees likely have a charity they support. Consider using charitable donations as an employee recognition tool. Make sure to ask the employee which organization they'd like the donation to go to. Another option is providing matching donations to show your company's investment in the causes that mean the most to them.
Celebrate milestones
For many employees, it means a lot that management takes an interest in either work or personal milestones. Recognizing birthdays, work anniversaries, the birth of children or other personal milestones with an appropriate token or celebration – or just a handwritten note – helps the employee understand that you know they have other commitments and appreciate the work they put in at the office.
Provide perks
Perks large and small can be used to recognize the entire office, or individual contributors. Providing healthy, convenient meal options like LeanBox, for example, or adding fitness and wellness programming, shows employees you care about their health and value their time. Giving the best parking spots or the corner office for a day to employees for rewards can make for fun competition. Even a long lunch or competition for an extra vacation day can go a long way towards making employees feel appreciated.